Restoration of the Green Park (Harlow Moor Drive) Entrance

Current Status:
The fund raising is in progress and applications have been lodged for the £57K that is needed to refurbish the entrance and railings and install the King Edward VIIth Memorial Gates at the Green Park Entrance.

The Liz and Terry Bramall Foundation has awarded £10,000 towards the project.

General Information
The entrance to Valley Gardens on the south east side was originally marked with two stone pillars which had been relocated from Prospect Gardens in the centre of Harrogate when the War Memorial was created in 1923. Only one pillar now remains at the entrance, the other having been damaged beyond repair by vehicle impact; the railing to either side of the entrance had long since been removed. Making a new pillar to match the remaining one was explored but the cost of carving a new matching stone capital was found to be prohibitively expensive. Alternatives were therefore sought.

Entrance with Two Pillars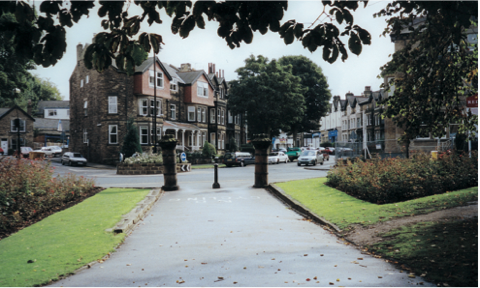 The Entrance Today
Proposed New Entrance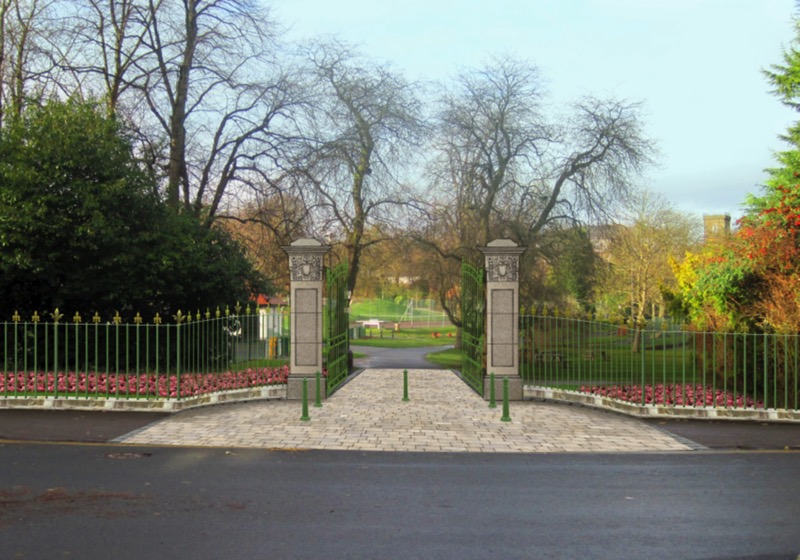 Press Release

The Friends of Valley Gardens have recently been granted planning permission by Harrogate Borough Council to create the new King Edward VII Memorial Gate on the south east side of the gardens. This will be at the entrance to the gardens at the junction of Valley Drive and Harlow Moor Drive which has been known as the Green Park Entrance, named after the hotel which ones stood opposite.

The entrance is currently marred with just one lonely stone pillar and the Friends have long felt that this did not do justice to the high standards of Valley Gardens.

The proposed gate posts originally stood on King's Road, opposite Cheltenham Parade, and gave access to the old Spa Gardens which later became the Rose Gardens. The stone posts are currently stored in Harrogate Council's depot. The posts, together with cast iron gates and railings, were donated to the people of Harrogate by William Henry Baxter back in 1911 to commemorate the death of King Edward VII who died in 1910.

The posts, gates and railings had to be removed from King's Road in the early 1990s to make way for the new Exhibition Hall M. A few years ago the railings and gates became separated from the stone posts but the Friends of Valley Gardens managed to track them down and purchased them from a farm near Pateley Bridge.

The FoVG now need to raise £60,000 to execute the project and restore some grandeur to this much used entrance to the gardens. For further details of the project and for those wishing to join the Friends of Valley gardens, or make a donation, please visit our website:
http://www.friendsofvalleygardens.co.uk/
Please click here to view the approved
Planning Application
submitted to HBC for this project.